Tortellinando is our monothematic restaurant.
I would like to keep the tradition of Valeggio and the one of my family who has been doing catering since 1958.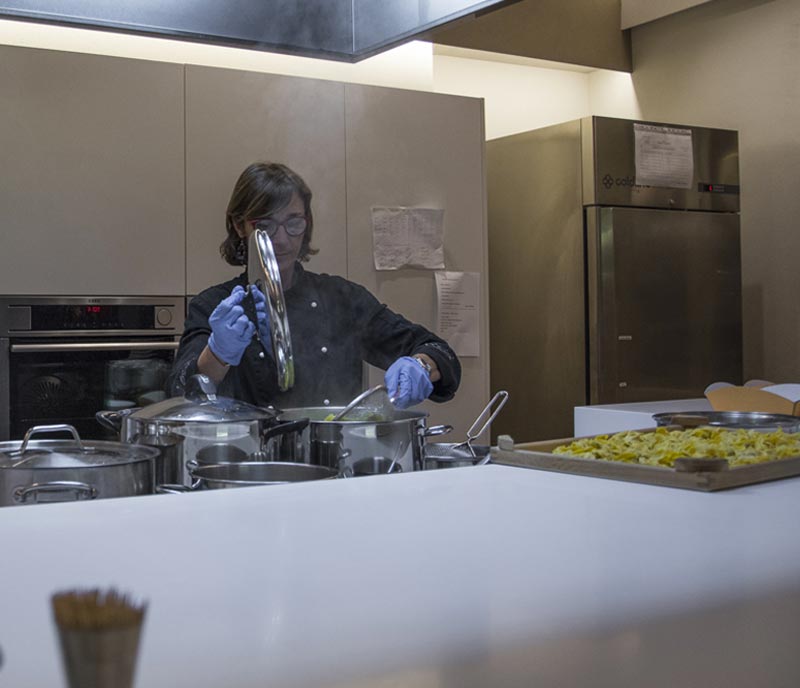 Here you can enjoy the 5-lap tour which is a tasting of five different types of tortellini, all made with bio flour, with different fillings that change according to the season.
If you want to have lunch in the kitchen with me, the open kitchen is available and you can directly see the cooking of tortellini as well as being together to have a chat over a tortellino and a good glass of wine. For this service, reservations are required for groups of at least 6 people up to 10.
We also offer our service to groups who come to visit our territory and can appreciate the marvel of craftsmanship of Tortellino di Valeggio. We can realize a session of Tortellini class to show them also the production.
Product and service quality and hospitality are the fundamental characteristics of this new way of cooking.