Albergo al Cacciatore

The hotel is located in the center of Valeggio sul Mincio and offers cozy rooms, furnished in a simple and elegant way at the same time.
They are equipped with all the necessary comforts for a pleasant relaxing stay, both for work or vacation. Passion and enthusiasm allow us to welcome our customers to make them feel at home.
All rooms are sanitized with ozone and nebulized sodium hypochlorite to make you stay safe.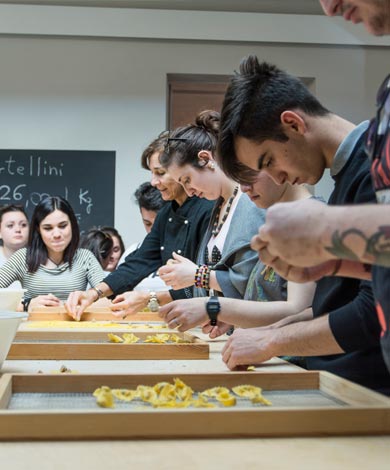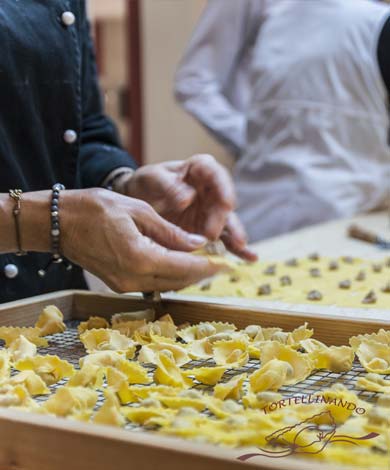 Unique Emotions

The emotion of a flavor is not only in a dish but in the magic of the place and in the authenticity of the welcome received too.
Infinite Pleseaure

To make you appreciate the traditions of our past that still excite us today, we organize Pasta class sessions. You will be actively involved in the production tortellini di Valeggio by putting your "hands in the dough" and tasting your own production.
Find out more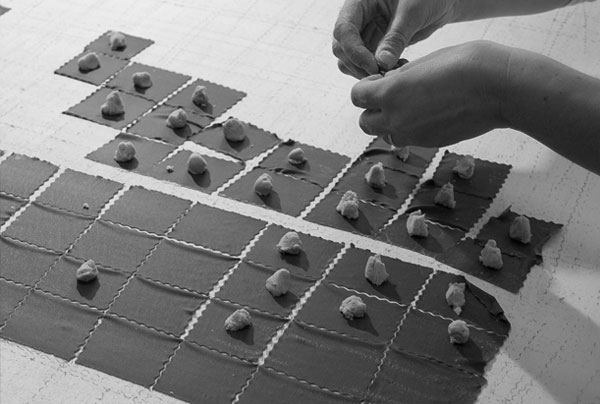 Rooms & Prices

Hotel in a strategic position. Very kind and attentive staff. Special thanks to Paola who made us feel at home. 10 and praise to the mattresses, we slept like little angels. Very spacious and spotlessly clean room. Really TOP!
Well-kept restaurant, qualified staff and high-level products. The delicious tortellini, recommended. Fast service.
Great food. The tortelli tasting is simply spectacular … Browse and fillings made in a workmanlike manner. We will definitely be back.
Where we are

Albergo al Cacciatore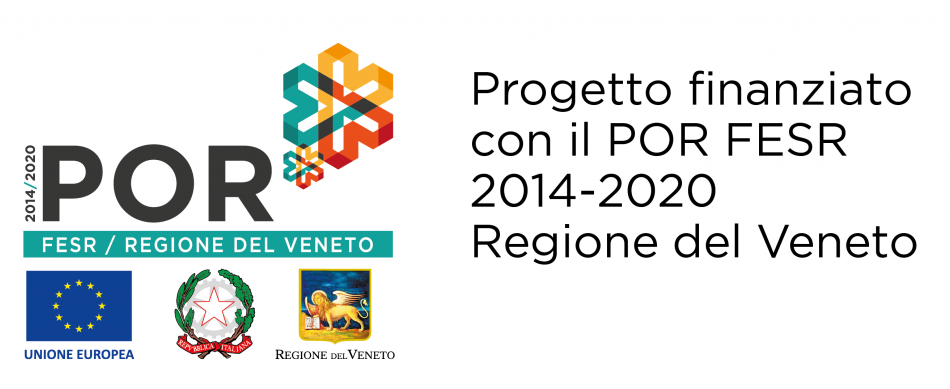 Il progetto ha coinvolto un gruppo di cinque imprese che, riunite in aggregazione, si sono poste l'obiettivo di incentivare ed implementare lo sviluppo turistico di Valeggio sul Mincio, promuovendo un itinerario di attrattività per far conoscere tutte le eccellenze e le tipicità del comune. Il progetto si è tradotto in investimenti per la crescita commerciale individuale di ogni singola impresa, che si integra e si amplifica grazie alla realizzazione di una piattaforma online che veicola un'offerta integrata tra diversi settori produttivi. Le imprese partner dell'aggregazione saranno quindi veicolo per un nuovo ed ulteriore slancio alle attrattività che il territorio offre. Il progetto è stato cofinanziato dalla Regione Veneto, attraverso i Fondi POR FESR 2014-2020, con un contributo pari a € 142.139,32.